Solutions
Industries
Lexikón provides accurate professional translation services to meet any translation needs - from marketing materials to technical documents - in a timely, accurate, and cost-effective manner. Here below you can find a list of some of the main industries we serve.
Main industries we serve
Arts & Humanities
Legal
Automotive
Marketing & Advertising
Biomedical Engineering
Medical
Economics & Business
Pharmaceuticals
Entertainment
Printing & Publishing
Healthcare
Telecommunications
Industrial Automation
Transportation
Information Technology
Travel & Tourism
Languages
We can work with you as your strategic partner, providing translation solutions for Italian and some other European languages. Because we believe in specialization, we are not promising you to translate documents of all types, in all formats, all lengths and in all languages. In fact, we always strive to do our best in what we know we can do well. This means we offer fast, accurate, and reliable professional language translation services mainly in the English - Italian language pair. However, we do offer the same reliability, accuracy and professionalism in some other combination of European languages. Here below is a list of the major language pairs in which we work.
ilable languages
Available language pairs

FROM...

TO...

English

Italian, French, German, Spanish

English, French, German, Spanish

Italian
Italian

English, French, German, Spanish

Tools
High-quality in the translation industry is not just good language skills. There are several parameters to consider, and only when all these parameters are met you can say you have a high-quality translation. Accuracy, timeliness, good project management, terminology management, and process efficiency are essential. But of course, high-quality translations are also the result of human labor performed by highly qualified translators using cutting-edge translation tools.
To ensure we deliver best quality translations with highest efficiency, we use some of the best CAT (Computer Assisted Translation) tools available. Here below is a list of the main CAT tools we use.
Tools
SDL Trados 2007
SDL Trados Studio 2011/2014
SDL MultiTerm 2011
STAR Transit/TermStar NXT
IBM Translation Manager
CAT tools and Translation Memory
A Translation Memory (often abbreviated as TM) is a database where a translator stores "segments" - identified as paragraphs, sentences, titles or even individual words - while translating a text. It works like a container where the source text and its corresponding translation are "saved" in language pairs called "translation units".
Translation memories are just one component of the "translation environment", which typically includes a special text editor where source and target text are synchronized and displayed side by side or one under the other, a translation memory as described above, and a "term base" or glossary of terms, all of which are working synergically together. This is what makes a computer assisted translation (CAT) tool.
How a CAT tool works
The program breaks the source text (the text to be translated) into segments, looks for matches between segments and the source half of previously translated source-target pairs stored in a translation memory, and presents such matching pairs as translation candidates. The translator can accept a candidate, replace it with a fresh translation, or modify it to match the source. In the last two cases, the new or modified translation goes into the database.
When a translator opens a segment to translate, the system searches for several levels of matches, which can be 100% matches, that is to say that they retrieve segments of text that match entries in the database exactly, or fuzzy matches to retrieve similar segments, which are presented to the translator with differences flagged. Segments where no match is found will have to be translated by the translator manually. These newly translated segments are stored in the database where they can be used for future translations as well as repetitions of that segment in the current text.
Some pros and cons
CAT tools and Translation Memories work best when the text to translate is highly repetitive, such as a technical manual. They are also helpful for translating incremental changes in a previously translated document, in which case a new version of a user manual will only have to be updated rather than translated by scratch over again. On the other hand, these tools are sometimes not considered appropriate for literary or creative texts, for the simple reason that there is so little repetition in them. However, they can actually be helpful even for non-repetitive texts, because the translation memory created during the work can be used for concordance searches to determine appropriate usage of terms, facilitate quality assurance (for example, ensuring there are no empty segments), and simplify the review process (source and target segment are always displayed together) without having to work with two separate documents.
But the main advantage is that, if CAT tools and translation memory systems are used consistently on appropriate texts over a period of time, they can save a considerable amount of time and effort (translators) and money (their clients).
Quality
How do you ensure quality in the translation industry? Here are some of the key factors that you just cannot do without in order to obtain high-quality translations.
Qualified Translators
Our translators are qualified in specialist fields and translate only into their native language. Using only translators who are native speakers of the target language is the first, fundamental rule, because this is the only guarantee that they fully understand the grammar, semantics, syntax and idioms of the target language. Additionally, they should also be living in the target language country to ensure that the terminology used is current. Our translators are qualified and experienced in one or more specialist fields and they have all passed our stringent evaluation process.
Procedures
Over the years, we have developed procedures, guidelines and checklists for our project management in order to ensure high quality results, meet client requirements and guarantee their satisfaction.
Here is a typical workflow in 10 steps of a translation project from English into Italian:
1. Client sends source English materials for translation into Italian
2. Materials is reviewed and terms are agreed with client
3. Translator(s) allocated to the job
4. Translation is carried out and queries are sent to PM (if any)
5. Translation queries solved by expert linguists (before translation delivery)
6. Editor performs accurate source and target comparison and editing of translated text
7. Edited version sent back to translator for review and implementation
8. Any outstanding queries are sent to client
9. Client responses and appropriate changes are implemented by the editor
0. Final version of English-Italian translation is sent to client
Technology/Tools
Always at the cutting edge of available software technology, we are able to manage all stages of a translation project with world-class efficiency. For more details about Technology and tools used in the translation industry, see TOOLS.
Experience
All our translators are highly specialized and boast extensive experience in their specialization fields. To ensure the highest quality, we only work in the fields we know we have the necessary experience and expertise.
Workflow & Processes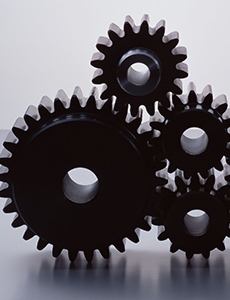 From translation to editing, formatting and proofreading, our translation workflow may go through some or all the steps below:
Client
-Sends a translation request (usually via e-mail)
Project Manager
-Receives the request and reviews all project specs
-Calculates word count and estimates turnaround time
-If from new Client, creates detailed project quote
-If from existing Client, acknowledges receipt and acceptance based on current agreement
-Assigns team members and translators with appropriate experience in the specialization field
-Answers queries from translators or forwards queries to Client for clarification
-After translation, performs QA with special tools
Translator
-Reviews project specs and resolves any initial queries with Project Manager
-Receives source files, reference materials (TM, glossaries, style guide, etc.), and instructions
-Translates source files following the instructions
-Sends any queries or translation doubts to Project Manager
-Receives clarifications, reviews entire translation and spell-checks the files
-Delivers the files for review/editing by a second linguist (editor)
Editor/Reviewer
-Reviews project specs and resolves any initial queries with Project Manager
-Receives source and target files, reference materials (TM, glossaries, style guide, etc.), and instructions
-Reviews and edits target files comparing them with source files and following the instructions
-Sends any queries or doubts to Project Manager
-Receives clarifications, implements any changes, and spell-checks the files
-Delivers translated and edited files for formatting and proofreading
Proofreader
-Receives formatted target text, usually in PDF files
-Compares source PDF with target PDF and checks for: character corruption or typos, measurement unit consistency, hyphenation and spacing, font formatting, omissions, capitalization and punctuation, etc.
-Annotates PDF with any changes and delivers to Project Manager
Linguist (Translator or Editor)
-Implements proofreading changes into translated/edited files and updates translation memories
-Delivers finalized files to Project Manager
Project Manager
-Performs final checks (verifies all changes are implemented and no errors are introduced)
-Delivers final translated/edited/proofread (TEP) files to Client (via e-mail, FTP or other media)
-Closes project and does all the paperworks