Services
TEP services
The core service of our business consists of three main steps: Translation, Editing, and Proofreading (also known as 'TEP').
They can either be part of one and the same process, or you can decide to purchase just one of them, based on your specific needs.
Our translation services range from simple document translations to software and website localization, including a number of other accessory services such as editing, proofreading, linguistic QA, testing of localized software, transcription, etc.
For all available services we rely on both our in-house linguists and our network of qualified and experienced language specialists, always working in their native language and from their own country, to ensure the most accurate results.
Translation
From marketing materials to technical documents, we can provide accurate and reliable translation services for all your business needs.
With our in-house team of highly experienced linguists combined with a network of fully-qualified freelance translators, we can meet most of your translation needs in a timely, accurate, and cost-effective manner.
In order to meet our clients quality standard, our accurately selected translators and editors are all qualified experts in one or more specialization fields, and they are all well-trained in using most of the major translation and localization tools.
Editing/Review
When you have a document that has already been translated by someone else but for which you would like a double-check, you may consider using our Editing/Review service.
We can review translations that have been performed by third-party translators to make sure you are getting accurate, consistent, high-quality translation. A qualified reviewer will make sure that the translated text is free of mistranslations, spelling or grammar errors, and that the translation is complete and carried out according to the instructions received in the original project assignment.
Proofreading
Proofreading is still another step in the translation process, where the translated text, outlined in its final publishing format, is further checked to make sure it is totally error-free.
Proofreaders correct spelling, grammar, hyphenation and typographical errors, as well as punctuation and other language-related formatting issues. Any issues are carefully annotated (usually, in a PDF document using the commenting tool) so that the DTP team can implement any corrections and produce the final format, ready to be used or published.
Linguistic QA
Although Linguistic QA (Quality Assurance) is a mandatory stage in any translation project, it can also be required as a standalone service.
The Quality Check is performed in order to make sure that, after a first review, a translation is absolutely free of any mistranslations, linguistic errors, or inconsistency.
This service is performed by senior reviewers with extensive experience in the subject matter.
DTP & Layout
Translating text from English into, for example, Italian usually results in a target text which is about 20% longer than the original source document.
This inevitably causes layout problems, for example moving graphics, illustrations or even a page break out of position. Also, reimporting translated text into a desktop publishing application will almost certainly introduce language-related issues such as wrong hyphenations, missing or extra spaces, number formatting issues, etc.
Our team can provide a Desktop Publishing service to re-create the original formatting for your translated document, as well as adapting it to the target language, when required.
Localization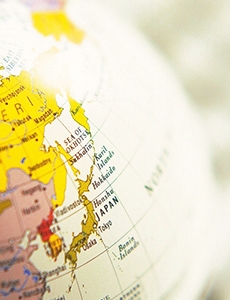 The term Localization is generally used with reference to the translation of software and web sites into different languages.
Localization is different from Translation in that it takes into consideration the culture of the country or region in which the localized product will be used.
LISA, the Localization Industry Standards Association, defines localization as follows:
"Localization involves taking a product and making it linguistically and culturally appropriate to the target locale (country/region and language) where it will be used and sold."
So, we may consider Localization as a wider process including Translation, while Translation does not usually includes Localization. This means that Localization is to be considered as a separate service with different characteristics.
Website localization
Launching your website on a global scale? Need an international presence? Think about local usability.
Don't just focus on content translation, but also pay attention to navigation, images, currencies, payment methods, dates and many other factors which may differ once your website is used in a foreign country.
Software localization
Software localization is the process of adapting a software product to the linguistic, cultural and technical requirements of a target market.
Today, software (in its different flavours) can be found everywhere, from mobile phones to personal computers, from gps navigation devices to TV sets; virtually, almost all electronic devices we use as consumers or in our professional life have some kind of software that makes them function. This means that more and more end users are everyday exposed to software or computer user interfaces.
Whether in computer operating systems, desktop applications, enterprise software, consumer electronics product firmware or in medical device systems, local users will demand local-language versions of the software or computer interface they are using. As a matter of fact, customers are more likely to purchase a localized product or software application than one that hasn't been localized.
Localization testing
Localization testing ensures that the localized product is fully functional, linguistically accurate, and that no issues have been introduced during the localization process.
For example, the Graphical User Interface (GUI) of a product must contain no defects such as truncated text strings, overlapping controls, duplicated mnemonics, untranslated text, etc.
Also, localization testing ensures that the product was correctly adapted to the local market and language. For example, accented characters are correctly displayed, thousands and decimal separators are used consistently and appropriately, units of measurement are correctly converted, etc.
Finally, the service will also focus on linguistic verification, ensuring context and language suitability of the localized product user interface.
Glossary creation
Every Company has its style and terminology. When it comes to translation, the same terms and phrases in source language may read completely different in a target language.
With our Glossary Creation service we provide translators with an important guidance to keep terminology consistent and clear.
In addition, every project is specific and has specific terms that should be translated consistently. Ideally, any terminology work should be done at a preliminary stage, i.e. before starting any translation work. Using correct and consistent terminology from the very beginning will help save a lot of time.
A good, comprehensive glossary means consistent translation of key words across multiple translation jobs, and it also speeds the translation process. With this service we can create and maintain glossaries in several formats, from Microsoft Excel databases to specific terminology tools such as SDL Multiterm. We can help you build a multilingual glossary as part of the translation process, working with you to determine preferred terms and usages, and we can also maintain and expand your glossary over future translation projects.
TM Creation
Do you have source and target language electronic documents but no translation memories?
No problem, you can leverage text from your translated documents and save money taking advantages of all Translation Memory benefits. With our TM creation (Alignment) service, we align your source and target text from your translated documents and create a perfectly matching translation memory that you can store and use for current and future projects. Translation memories will ensure linguistic consistency, save costs and significantly reduce your time-to-market.
Transcription
Our transcription service will allow you to convert recorded speech into a written, electronic text document.
There are two methods of transcription: dictation typing, and interview transcription. Dictation typing is one person dictating, while interview transcription is when there are two people or more speaking.
The industry standard for transcribing an audio file is of one hour every 15 minutes of audio (with up to two people speaking). We usually assume 3-5 hours are needed for a 60 minute audio. We charge per audio minute and our rates varies depending on the transcription type.